Track time spent on projects, clients, and more — use any device.
EASY and AFFORDABLE. This was our goal for TimeSpark. With over 100 time-tracking products available, we didn't think it made sense to create yet another one … until we discovered that we could not find an easy, affordable, and reliable product for our own use. So we created one. And it's great, so we've made it available to the world.
Easy account creation. Easy project creation. Easy time logs. Easy Reports. Easy Audits. It's just easy.
Do it yourself or send us your information and we will set you up for free.

These are the activities that your team does and for which you want to track time. Examples may include Sales Calls, Project Management, Research, Legal, Accounting, Travel, Graphic Design, Programming, etc. Time Activities are visible to everyone on your team and can be added or deleted at any time by the administrator.

These are how you want your time logs grouped. This may be by project, client, or other grouping. Projects are visible to everyone on your team and can be added or deleted at any time by the administrator.

Invite members of your team (internally or externally) to join TimeSpark. There is no cost for people to join. The administrator is charged one subscription fee for the entire team. People can be added or removed from TimeSpark at any time by the administrator.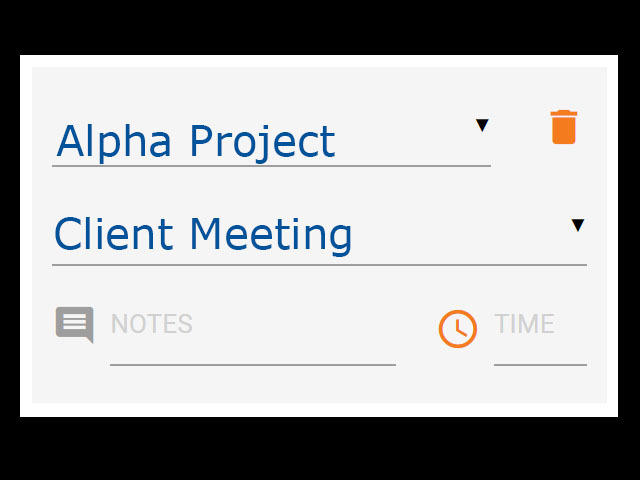 Choose a PROJECT, ACTIVITY, and enter TIME. NOTES are optional.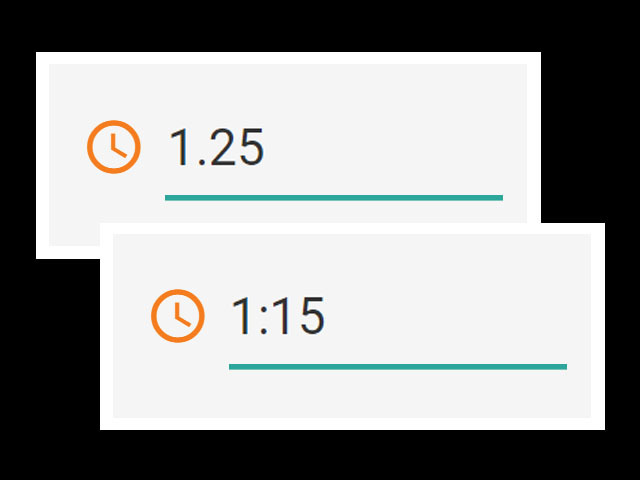 TIME can be typed as a decimal number (1.25) or in minutes and seconds (1:15). Or, click the automatic timer to count your time as you work.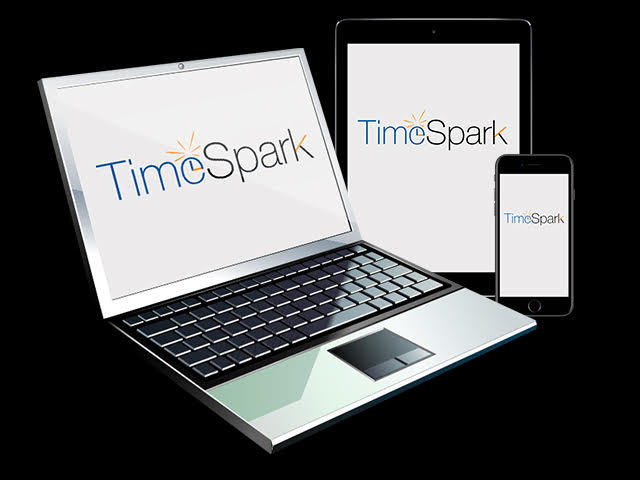 Works on Computers, Tablets, and Smartphones.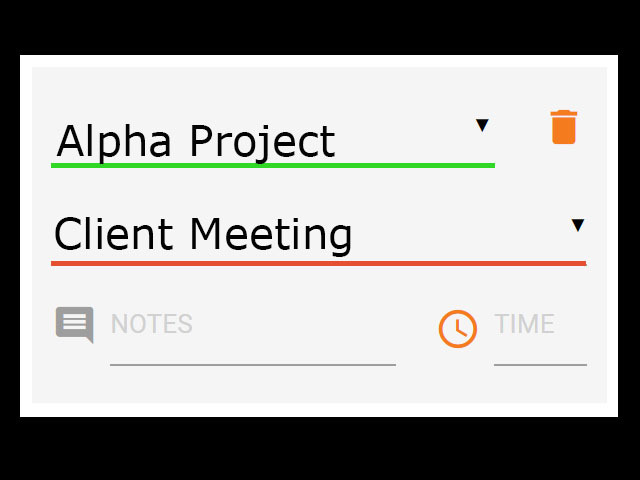 Color-coding makes it easy to catch mistakes before they happen.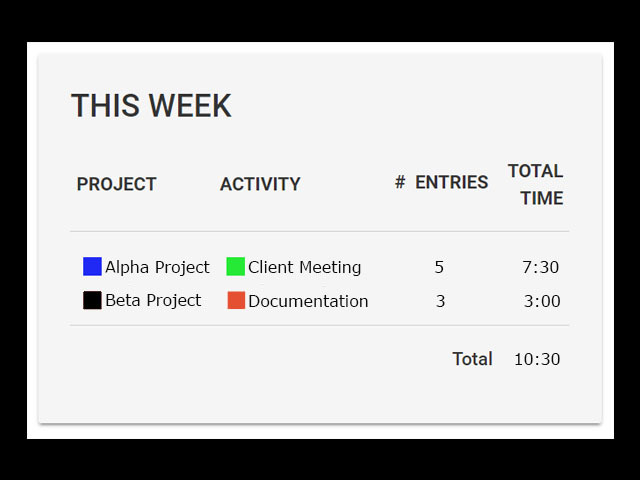 Dashboard and weekly email helps identify mistakes before it's too late.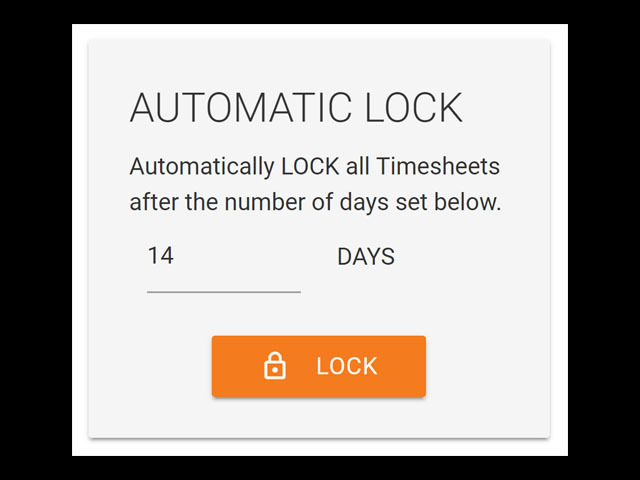 Lock timesheets so they cannot be changed. Manual and automatic lock options.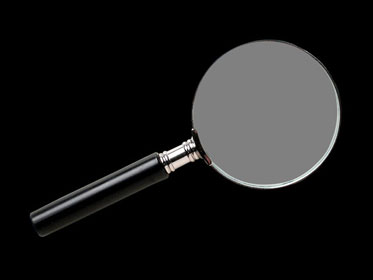 Automatic Audit trail enables the administrator to see if and when time entries are changed.
There is no mobile app. TimeSpark runs in your browser on smartphones, tablets, and computers. Nothing to download and the interface dynamically adjusts to fit the size of your screen. A separate mobile app is not needed. Easy!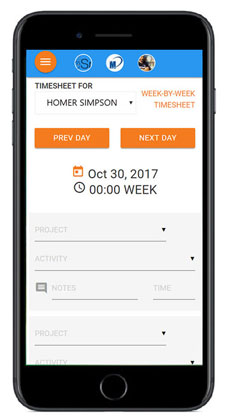 Easily generate reports for any Project, Client, Activity, and Person.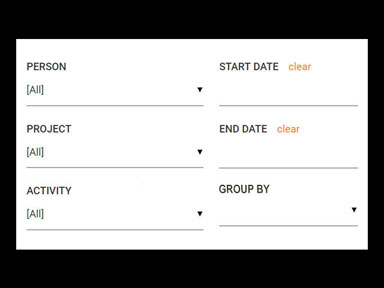 Export all of your data to Excel, CSV, and PDF. Import your data into TimeSpark from any other time logging system — allows you to keep your history when new to TimeSpark.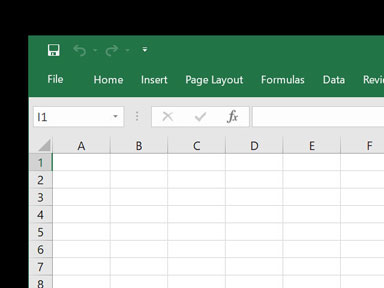 TimeSpark uses secure HTTPS so that all communications between your browser and the TimeSpark server are encrypted. Personal information is encrypted and only the least amount of identifiable information is needed to create an account.
Your administrator has ultimate control over people accounts. Add or remove people from your account at any time without losing historical data.
Very affordable. Pay monthly. Cancel any time (and take your data with you). Free customer support for all users.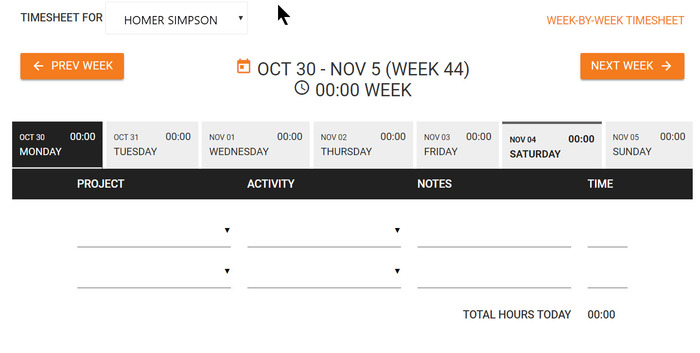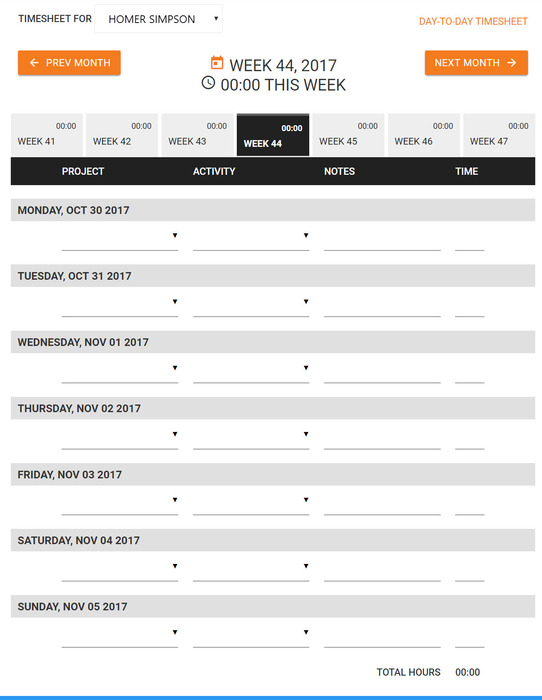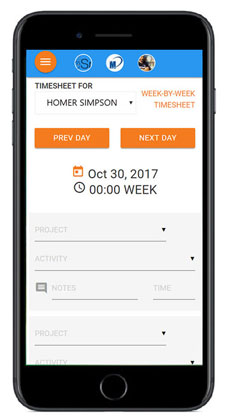 Works on computers, tablets, and smartphones. Runs in your Internet browser. Completely in the cloud with nothing to download. All modern Internet browsers are supported, as listed below.
Microsoft Edge
Internet Explorer V11
Internet Explorer V9—V10 must enable TLS1.2


Chrome V38+
Chrome V22—V37 on newer operating systems


Safari OSX V7+
Safari iOS V5+


Firefox V27+
Firefox V22—V26 must enable TLS1.2